Don't miss the next Phillips Auction.
click here
An exceptional and rare limited edition stainless steel chronograph wristwatch with "MIR – 365 Days" caseback inscription, bracelet, certificate, international warranty, impressive travel case and unique copy of the MAGISTER book, numbered 1 of a limited edition of 28 pieces which were flown in space for a year.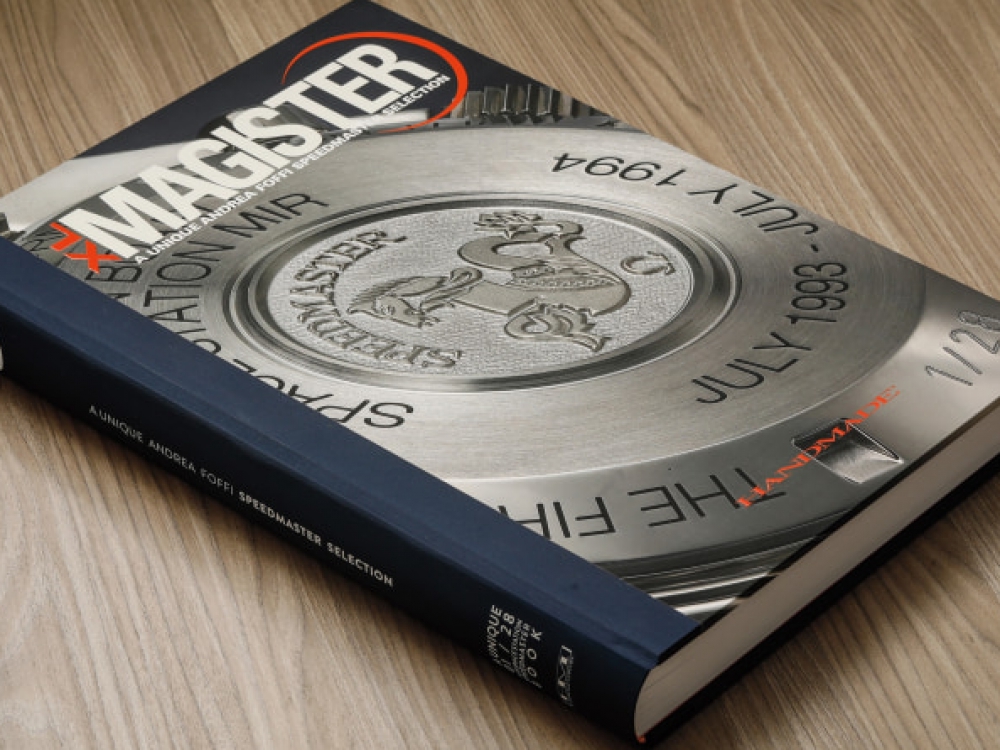 The watch is proudly in our book: Magister - A unique Andrea Foffi Speedmaster selection
While many commemorative endeavors were made for various space missions and accomplishments, the present watch is actually part of an aerospace project, as it physically stayed in space for 365 days at the MIR space station, earning the coveted title of a "flown" wristwatch.
During the cold war the exploration and subsequent control over the outer unexplored space was unquestionably lead by the United States and the Soviet Union. Both sides made it their mission to be the first to be leaders in the age of space exploration, these pioneering efforts yielded significant improvements and discoveries of new technologies that would eventually be transferred to civilian use. In 1986, the Soviet Union effectively built a space station named MIR ("world" in Russian) which operated on Earth's low orbit. Robustly built, the space craft had an intended life expectancy of five year, however it surpassed those expectations and remained operative till 2001, when the Russian federation removed it from orbit due to age.
The main objective of the MIR space station was conducting study projects on microgravity, and the study of the effects of long-term human spaceflight. In July 1993, during one of those studies, 35 Speedmaster Professional watches where taken on the space station for 365 days to study and observe the effects of microgravity on the mechanism of a watch. Out of those 35 examples, 28 where cased in stainless steel, like the present example, and 7 in yellow gold. Only after their successful return to Earth and after a thorough examination from Omega where they successfully offered on sale to the public, with naturally a dedicative and celebrative engraving on the caseback.
The present Omega MIR is preserved in excellent overall condition, with hardly any signs of wear, other than two extremely small dents present on the caseback. The timepiece has developed a very enticing matte-black, greyish hue on the dial and its hour markers together with its hands have both developed a lovely and homogeneous topicalization to a light caramel color.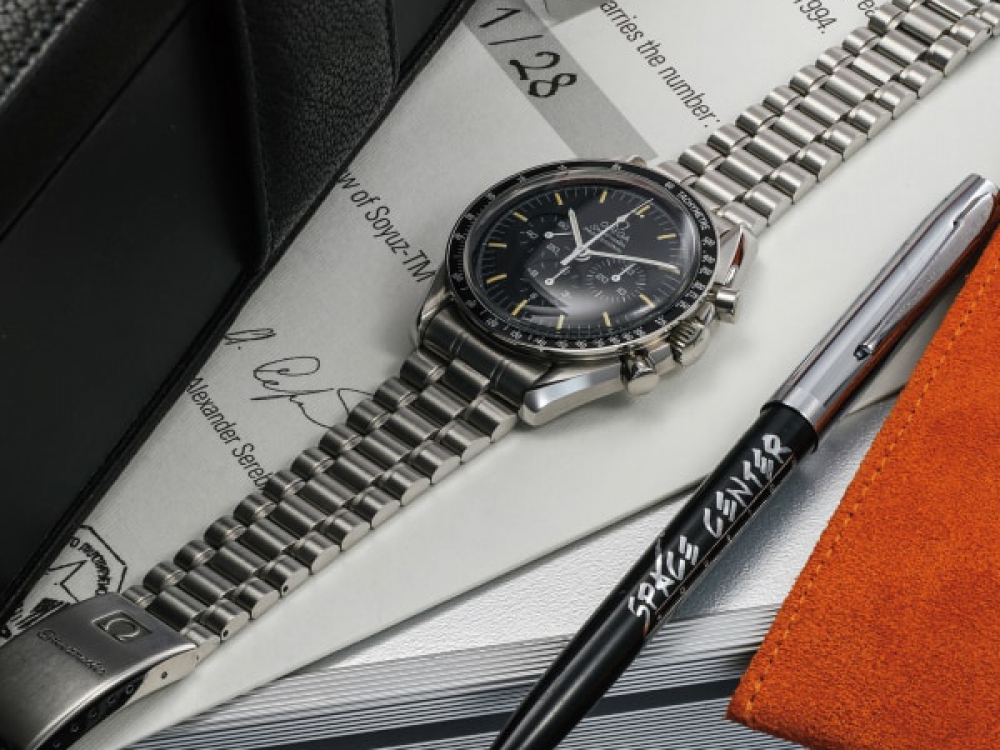 Most importantly, out of the extremely limited and low number of examples made, this particular example is the very first reference 345.0022.105 from the rare batch of 28, as it can be seen and confirmed from the caseback. This exact same watch , numbered 1/28, and featured in Andrea Foffi's book :MAGISTER, A unique Andrea Foffi Speedmaster selection. Completed with its original accessories, the present lot is an unmissable chance for watch lovers and space enthusiasts to own mementos which chronicle one of the most important space missions in the history of humanity.
This watch, in addition of being complete with its "space" accessories, has another absolutely unique peculiarity: it is accompanied by a "unique" copy numbered 1/1, of the XL version (35x50 cm) of the Magister volume, while 40 other examples in this format will be produced with a standard cover. This unique book has a personalized cover where this watch is featured. It is also presented on 8 pages inside.